This home has been seen all over the airways, along with social media, via land, sea and air
T his building, once a home, has had its picture taken by one and many, Tourist and Dominicans alike have spread this far and wide. Situated now by the bay-front of Colihaut it stands as a large reminder of what happened on the morning of August 27th 2015. This day will now become part of history, a tale to be told many times over.
Stories of survival, quick thinking, amazement, fear, courage, loss and thankfulness. People came to the aid of others, helping the aged away from danger, checking on others, assisting where they could. Colihaut only lost one of its own but: one will always be too many.
The body of Wolfgang Severin , aged 66, was one of those found in the waters of Les Saints by French authorities. He was identified only because he had a tattoo. He was buried in Guadelope while Colihaut held a service for him. relief for all. Some are still awaiting electrical checks to clear their homes.
While the Village has cleaned up well, we must not forget that there is still need, there is still loss and there is still fear. I felt that fear the first night there was heavy rain, I was waiting for that time to come as the season was not yet over. Along with my mother we watched, checked, wondered and hoped for a non-eventful end. After the rain people came out to see, check and were thankful for the end. Colihaut River flowed smoothly with the help of those before that day with the help of heavy machinery, clearing the river and digging it out to give more space for the river to flow. We applaud those involved.
Since Erika, Colihaut has been without water until the blessed day of Sunday, 15th November 2015 (11 and a half weeks) which was a long awaited relief for all. Some are still awaiting electrical checks to clear their homes so that they can have their supplies reinstated. This involves a journey to town (Roseau) with a paper obtained from the person who has checked that their supply is safe to be put back on.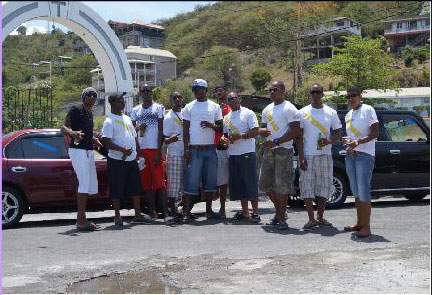 Another group of people assisting in the cleanup and also holding fundraising events are the Gladiatorz (Garth John, Roger Knight, Claudi Shillingford, Delroy Sebastian, Felix Francois, Sherman Joseph, Eric Williams, Ray Charles, Barrington Charles and Nickel Noel).
Also in the Village of Colihaut the Colihaut Disaster Management Committee, Ladona George being the Chairperson, Najimi George-Vice Chair, Anica Valentine-Secretary/Treasurer and Nicholas George-Public Relations Officer plus sub-committee members, are doing their part in assisting those who require assistance post Erika.
Groups and individuals from UK, USA and elsewhere have sent over barrels and boxes containing supplies of non-perishable food items including water which was a top priority, clothing, shoes, medical supplies etc. Which were sorted through by members and were distributed to those in need with clear records kept. They continue to give their
time to those in their village that are still require assistance.
G abrielle of Paradise Valley, remembers Erika
When I woke up early on the morning of Erika, I heard screaming. So I said to myself – its the river. I left my home and ran to my mother's place, afterwards I ran upstairs. I saw the river coming, raging, when I went upstairs. My mother said if the river has to take all our lives today let's start praying. So we start praying. After we saw a fireman coming towards us and he said everyone that is in this house is to get out, because it is getting worse…we ran out… The next day when I went to my place I saw the door open wide… a lot of things damaged.

Alan John was awarded an Honorary medal by the Government of Dominica. He accepted on behalf of his family and Colihaut community for beautifying of the village. He worked on the Waitukubuli Trail amongst others. He said this work was a form of therapy each morning between 15 minutes to an hour whether it was paid or not, to him it was his form of enjoyment. Congratulations!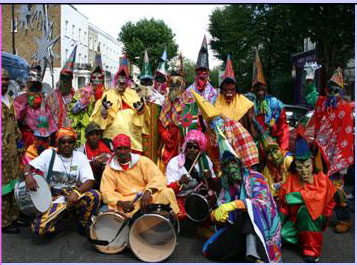 The Colihaut Bann Mové group also suffered a loss. Their drums and costumes were lost in Erika, Colihaut In Focus UK are assisting in monetary aid.